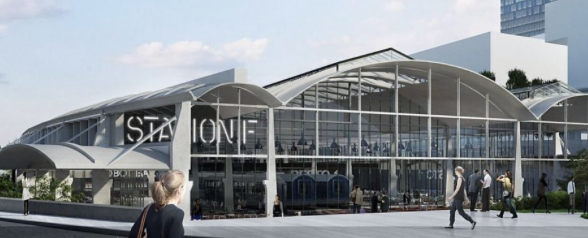 Cedars Tech and LIFE are organising a pitch night in Paris on April 20, 2023 at Station F, for Lebanese entrepreneurs based in Europe or based in Lebanon with a European presence. The purpose of this event is to connect entrepreneurs with potential investors and provide post-event support and guidance. We are aiming to select up to 7 startups to participate in this event.
Applications for startups are now closed, if you would like to attend as an attendee, please book to confirm your attendance.
Non-registered attendees will not be allowed to access the venue.

Eligibility criteria for start-ups:
Minimum one Lebanese founder
Start-up based in Europe or Lebanon with a European office/or clients
MVP ready
Looking to raise between €100k and €1million
Tech startup or tech-enabled
Sector Agnostic
Preferable but not a must: Job creation in Lebanon or other forms of impact
Please make sure your pitch deck includes all the below information
Elevator Pitch
Timeline and Traction to date
Market Opportunity and Market size
Problem & Current Solutions
Product or Service: the solution and the value provided
Business Model: Revenue Streams, pricing model, revenue and # of customers to date
Go to Market Strategy
Team & Key Stakeholders (Investors, Advisors)
Financials: financial KPIs and projections
Competition, and where you stand in the competitive landscape, your competitors
Your 'Ask' for funding: how much are you raising, what form, (SAFE/ Priced round) and the basic use of funds, any existing investors you want to mention?
We would like to extend our thanks to our main sponsor, Cedar Oxygen and an anonymous donor.
Our community partners:
Serena
Euroquity
HEC Incubator
INSEAD